Men's Breakfast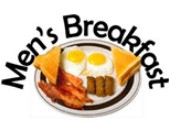 December 8: We are extremely pleased that our guest speaker will be Donna Deedee. Donna will be here to tell us about the Holy Childhood organization where she is CEO and president. Her focus will be on the organization's Special Touch Bakery. Donna also serves several other Rochester business and charitable organizations in leadership positions.
The men's breakfast group welcomes all men in the community. Our breakfasts are at 8:30 on the 2nd Saturday of the month from September to May. We hope to see you.  Watch for news in the Herald,bulletin, and online.
Our format includes a delicious breakfast, a devotion, a featured speaker, and plenty of Christian fellowship. A $5 donation is appreciated to cover expenses.  
For meal planning it is important that you let us know you plan to attend by signing up at the activities board or contacting the church office.
For more information or to be on the breakfast e-mail reminder list, contact Gary Cantleberry (225-9066).
Furure Topics 
January 12: Our guest speaker will be Diane Carroll-Yacoby, Product Manager for the Kodak Motion Picture Division. Diane will tell us about film production at Eastman Business Park, the Motion Picture business, and the general current state of the Business Park.
February 9: Gabe Zanche, co-owner with his brother of the Gabriel First Corporation, will talk about his company and one of his favorite topics: DIRT and how to get rid of it. Gabriel First is a leader in facility cleaning products and has been very successful in this business by focusing on their customers' success.